5 Steps To Your Largest Profit Months In 2020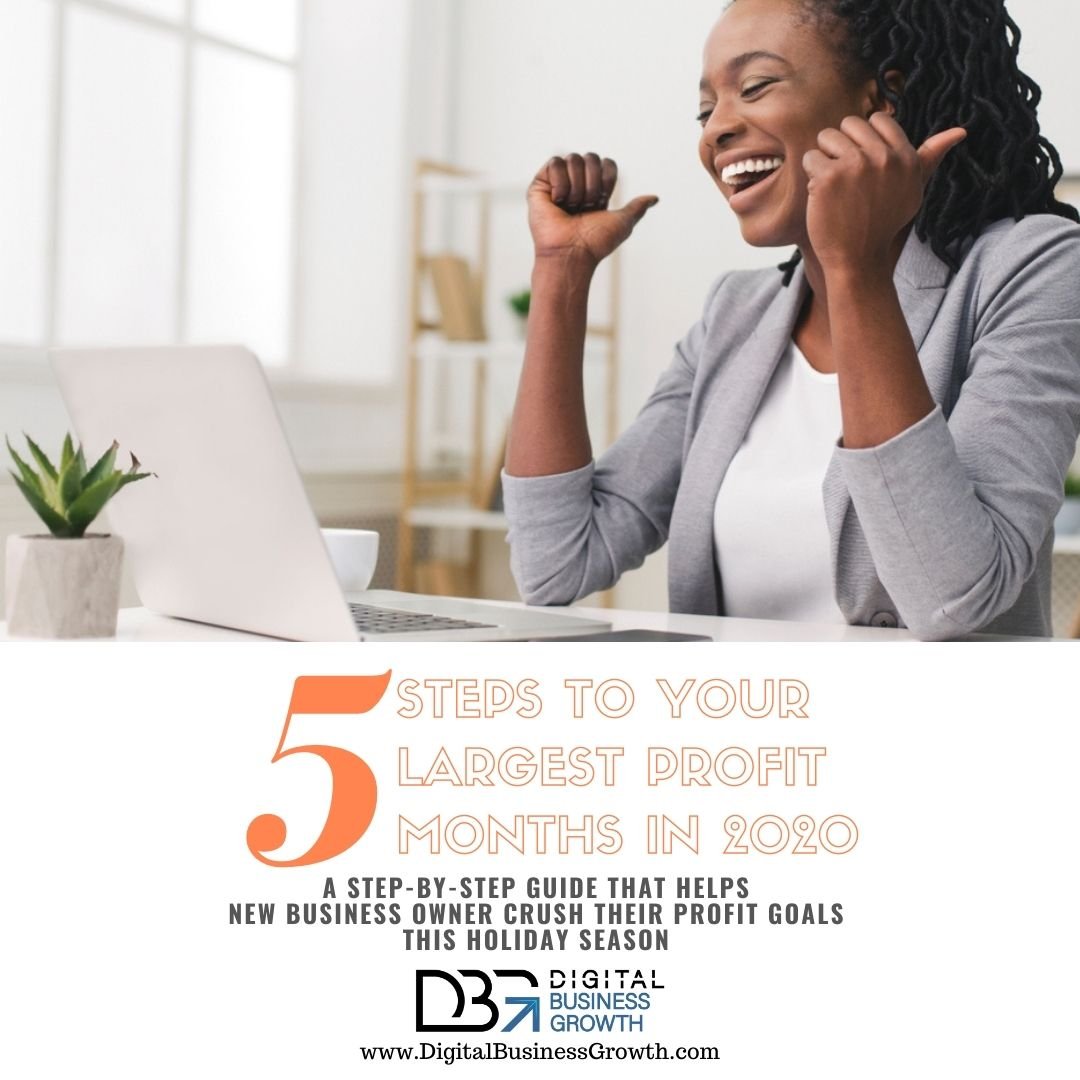 5 Steps To Your Largest Profit Months In 2020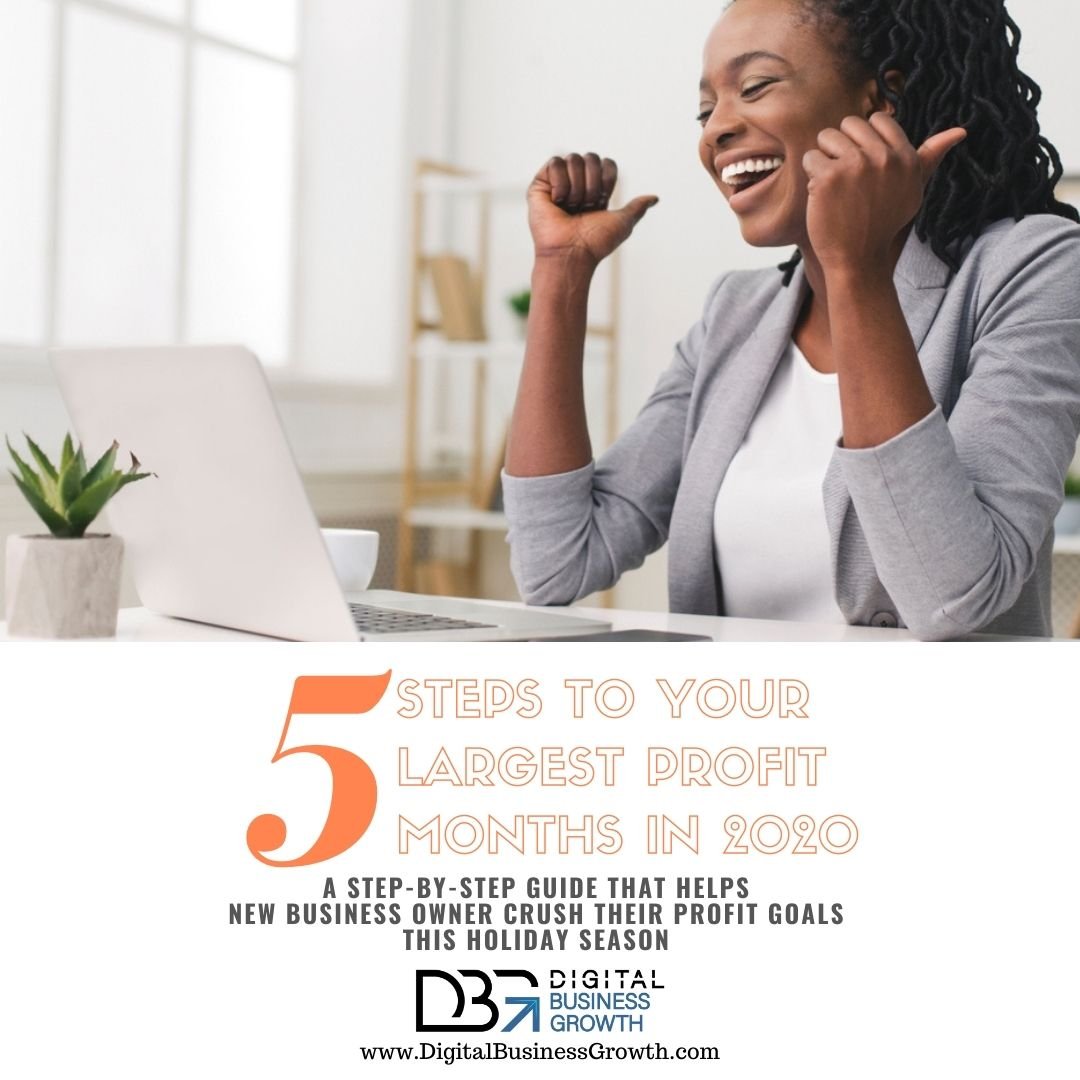 He Who Slings Mud, Loses Ground
Are you a new business owner trying to navigate your way through your first holiday season online? It can be difficult to process because of the increased amount of ads from learning courses that make you an overnight millionaire to the increased amount of personal social media messages you'll receive.
While during any other season most business owners don't have an online marketing strategy and end up throwing mud at the wall hoping that something will stick. During the holiday season the amount of mud thrown is enough to fill a pig pen.
Why?
Because like yourself, other business owners see the potential amount of money that can be made this holiday season, especially online.
So how are you, a new business owner, suppose to find the people who want what you're selling. Even more so how are you suppose to engage with them after they been drowned in the muddy advertising they've been experiencing online?
By applying the steps shared below as soon as possible.
As difficult as selling and building your brand online this holiday season will be, you still have time to make the next 6 weeks your most profitable months and it won't even be close if you keep reading.
Importance of a Website for Holiday Shopping
The starting of November is known to mark the commencement of the most-awaited time of the year, the festive holiday season. While it is important for the buyers, it is equally crucial for the retailers out there.
Things start heating up on the eve of Black Friday, marking out the extension of the holiday season in most parts of the world. Just after Black Friday, Cyber Monday ensures that the shopping party is rolling with a greater emphasis on online shopping.
The momentum of festive shopping is known to carry on into December to Christmas. Even post-holiday sales continue immediately with abundant discounts and a myriad of reasons to ensure that the bargain-hunters remain happy & content. Not to forget is yet another rocking week of shopping during the New Year's Eve.
During such weeks of festivals and holidays, both physical stores as well as online websites can gear up to handle the spike in the overall website traffic. At the same time, they should also aim at positioning themselves to leverage the advantage of holiday shopping.
To make the most of the season of festive shopping, retailers out there should seek assistance from their website to ensure that the target customers have ultimate ease of access & convenience of online shopping. Let us know more about the importance of a website for holiday shopping.
Why is a Website Important for Your Business?
As holidays start rolling around, businesses all around start launching the respective holiday campaigns. While campaigns can be launched on both the website as well as on the social media channels, having relevant online presence on the website is regarded as more crucial. This is because it is through your website that customers identify & understand your brand and its objectives.
This is wherein the role of holiday marketing comes in. If you wish to make the most of the holiday season to boost profits for your online store, here are some of the important ways in which holiday marketing on your website can benefit your business:
1.) Create a Sense of Urgency: The holidays tend to be the finite time. They are mostly known to end with New Year. As such, people out there are not only aiming to complete shopping before the finite dates of discounted shopping, but they are also aimed at getting the shopping done before others.
When the customers are aware of the fact that there are just a fixed number of days, weeks, or even minutes before the campaign would end, they are more likely to act instantly and make the purchase.
There are endless opportunities when it comes to utilizing the concept of holiday marketing during the festive season. You should aim at reminding the customers the overall consequences of not purchasing.
2.) Reward Your Loyal Customers & Followers: The holiday season is regarded as the season of gifting and showing appreciation for each other. You can get on the given holiday train by thanking all your loyal customers through exclusive deals or offers. This will help your loyal customers to stay loyal. This implies that they will continue shopping from your website.
3.) Form and Nurture Relationships with Customers: Sometimes, during the entire span of the year, it becomes a difficult task to connect with the potential customers. However, during the holiday shopping season, you can show that you are not just a typical company and that you are not distinct from the customers.
In some cases, it would imply depicting life during the holidays to correlate with your campaign.
The more real your marketing campaign appears, the greater connection you are going to develop with the end customers.
4.) Promote Emotions: Most people out there tend to associate the holiday season with emotions of happiness & anticipation. This implies that when you make use of the happy theme to represent the products & services on your website, people are going to experience positive emotions while going through them.
This serves to be an easy marketing strategy for your brand during the holiday season.
5.) Commit to Giving to a Worthy Cause: Somewhere between cooking delicious turkey during November and making the countdown to midnight during the New Year's Eve, all hearts out there appear a little softer. In the state of heightened emotions, it serves to be a great opportunity to ensure that your brand is doing some good in the community.
A great instance of the same can be partnering with some local organization for a noble cause.
When you are implementing it right and in noble spirits, the given altruism is not only going to feel good, but it will also help in increasing your overall sales. At the same time, it can also help in building your brand image as people are going to associate your brand to be generous and giving.